An African Extravaganza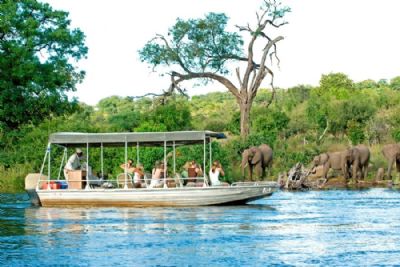 An African Extravaganza
Traverse the continent with tribal encounter, wildlife safaris and iconic city quests with An African Extravaganza. Travel to Kenya, Zambia, Botswana and South Africa as you get wild searching for the 'Big 5' and beyond. An African safari is a once-in-a-lifetime adventure that you'll get to experience in four countries. Take in the diverse cultures, raw wilderness and beautiful backdrops as you explore these untouched lands.
Your Itinerary
...
Adventure and Active
Educational and Learning
Family Vacations
Romance and Honeymoons
Safari, Animals, and Wildlife

Customizing the travel experience, Swain Destinations is the leading U.S. provider of completely personalized exotic vacation experiences. Since 1987, Co-Founders Ian and Linda Swain, and their dedicated team of destination experts have offered American travelers the opportunity to design distinctive trips to intriguing international locales, including Australia, New Zealand, the South Pacific, Asia, India, and Africa. From adventure-packed trips to leisurely getaways, Swain Destinations curates
...